STURM LAW FIRM AREAS OF PRACTICE





If you are involved in a legal matter, whether it be a criminal charge against you, an injury you or a family mamber may have suffered, or the untimely death of a loved one, getting the help of experienced legal council is crucial to the outcome.
As you are grappling with serious legal issues surrounding your situation, attorney Victor Sturm offers seasoned guidance. He is a lawyer who fully understands the legal system and who has successfully helped others in situations just like yours.
The four areas of law that Sturm practices in often dovetail into one another and provide him with a diverse approach to your legal problem. He has 30 plus years of experience in each area.
Or call (281) 485-2011 for a free case evaluation
See Rating at Martindale.com
Highest rating in legal
ability & ethical standards
=
Victor A. Sturm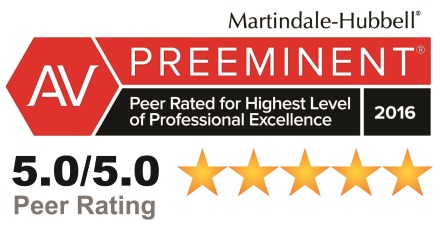 Send me a message about your situation on the form below and I will get back to you within 24 hours.
LET ME HANDLE YOUR LEGAL MATTER TODAY!
3.
I
will devise a strategy to
handle your case and get to
work taking care of it for you.

.
2.
I can post a bail bond for you
if you need to get out of jail.

.
1.
Contact me for a free review
of the facts of your case. I will
give you a quick assessment.
TAKE ACTION NOW - GET RESULTS!
VICTOR STURM - ATTORNEY BAIL BOND SERVICES
Sturm provides clients with intelligent planning and dedication. He carefully examines all aspects of your case to ensure the proper legal groundwork is prepared, the appropriate course of action is pursued, and your rights are protected.
The Sturm Law Firm has provided quality legal services to clients residing in and doing business in Texas for over a quarter of a century in the following areas (Click/Tap Area):
As a bail bond attorney Sturm is pleased to offer bail bond services as a convenience for the clients he represents. If you are arrested in Pearland, Alvin, Manvel, or anywhere else within Brazoria County, Victor can bond you out of jail and sign on as your defense lawyer at the same time. This can save you the time and trouble of having to locate a bail bondsman. For more information tap the Bail Bonds Services button above to learn how the Sturm law firm can be the convenient solution for your legal needs.
BROAD AND DEEP EXPERIENCE MAKES A DIFFERENCE
There are a number of reasons why some lawyers only practice in one area - many simply have no experience in any other area besides the one claimed as a specialty. An attorney who practices in more than one area is in fact able to provide you more thorough and rounded advice, is better able to plan for contingencies, and is more able to provide assistance in complicated situations which ride the line between two or more areas of legal practice.
Attorney Sturm is able to work on your case from a broad perspective, but also one with depth that can only come from decades of experience handling literally thousands of cases.
Law Office of Victor A. Sturm
2420 Grand Boulevard
Pearland, Texas 77581
Phone: (281) 485-2011
Fax: (281) 485-5730
Copyright 2023 - Law Office of Victor A. Sturm -
All Rights Reserved