PEARLAND PROBATE & WILLS ATTORNEY





Probate and Wills Attorney Victor Sturm knows from experience that the loss of a loved one is a traumatic event. Sturm also knows making financial and legal decisions while grieving is extremely difficult and stressful. The Sturm Law Firm, with it's extensive probate and family relations experience, strives to lesson your stress and anxiety, making the process of probate and trust administration as easy and pain-free as possible.
There are many affairs to be dealt with while a family grieves the passing of a loved one, and the Sturm Law Firm can help sort them out and take much of the burden off your shoulders.
Or call (281) 485-2011 for a free case evaluation
See Rating at Martindale.com
Highest rating in legal
ability & ethical standards
=
Victor A. Sturm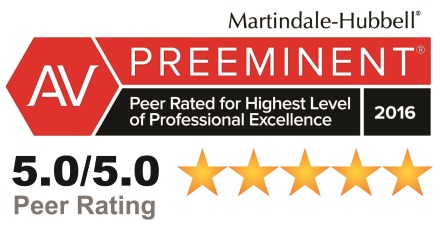 Send me a message about your situation on the form below and I will get back to you within 24 hours.
LET ME HANDLE YOUR LEGAL MATTER TODAY!
3.
I
will devise a strategy to
present to Probate Court
and take care of it for you.

.
2.
I will make a recommendation
based on my review.
1.
Contact me for a free review
of your situation and what
needs to be done.
TAKE ACTION NOW - GET RESULTS!
WE OFFER PROBATE LITIGATION SERVICES
The Sturm Law Firm also provides a full range of litigation representation. Effective representation in disputes involving the validity of a will, the legality of terms in a will, the appropriate division of assets, fiduciary liability, creditor claims, trust issues, and gift, death and fiduciary income tax, requires an experienced probate litigation attorney.
Victor Sturm regularly represent clients in probate and estate litigation. He has the knowledge and experience to assist you with everything from simple administration to the most troublesome issues. Whether the planning for the estate with which you need assistance was done by the Sturm law firm or another firm, or there was no planning for it at all, we will go to work to help you efficiently and effectively protect and distribute the assets.
BENEFIT FROM DECADES OF PROBATE EXPERIENCE
The Sturm Law Firm has worked for more than thirty years with executors, personal representatives, trustees, and other fiduciaries in all aspects of estate administration. We are committed to the delivery of probate and trust administration services with a sensitivity to the special concerns of our clients.
Sturm law firm probate services include:
Collecting all probate property of the decedent
Collecting all rights to income, dividends, etc.
Preparation and filing of all necessary Probate Court filings
Representation of clients in all Probate and Tax Court proceedings
Postmortem planning, including effective use of tax elections and disclaimers
Advice with respect to any challenges to the decedent's will or trust
Advice with respect to any disputes among estate beneficiaries or between beneficiaries and the executor. We will work with your successor to complete the process as quickly as possible, while minimizing family disharmony
Distributing or transferring the remaining property to the heirs
Postmortem planning for non-U.S. citizen spouses
Law Office of Victor A. Sturm
2420 Grand Boulevard
Pearland, Texas 77581
Phone: (281) 485-2011
Fax: (281) 485-5730
Copyright 2023 - Law Office of Victor A. Sturm -
All Rights Reserved