VICTOR A. STURM ATTORNEY PROFILE





What really sets Victor Sturm apart from other lawyers and law firms is his focused approach to representing his clients along with his commitment to hands-on personal representation. The Law office of Victor Sturm has purposefully set out to be a small firm committed to individually helping their clients. What we are not, and what we purposely try to avoid, is the aloof, impersonal and inaccessible representation typical of big firms.
Attorney Victor Sturm employs his 30 plus years of experience in Texas law to solve your legal problems. Sturm is familiar and always stays up-to-date with the South Texas court systems and proceedings of Brazoria, Ft. Bend, Harris, and Galveston Counties.
Over the years, attorneys fill up their legal "bag of tactics and strategies". It takes thousands of cases and decades of experience to do this, and to know which of these to bring to bear on your specific legal case. When Pearland attorney Victor Sturm reaches into that bag, it is full. He doesn't come up "empty-headed" when the pressure is on and time is short.
Or call (281) 485-2011 for a free case evaluation
Highest rating in legal
ability & ethical standards
VICTOR A. STURM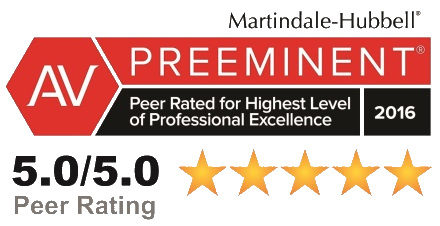 Send me a message about your situation on the form below and I will get back to you within 24 hours.
LET ME HANDLE YOUR LEGAL MATTER TODAY!
Attorney Victor Sturm is a member of th
e Texas Criminal Defense Lawyers Association.
Sturm attends many of the 40 plus ongoing lawyer training seminars that are hosted by the Association each year to ensure that he is up to date with the most modern, and highest quality legal education available. His training includes cutting-edge DWI defense strategies and tactics.
AGGRESSIVE, PREPARED AND HIGHLY FOCUSED
Law Office of Victor A. Sturm
2420 Grand Boulevard
Pearland, Texas 77581
Phone: (281) 485-2011
Fax: (281) 485-5730
Copyright 2022 - Law Office of Victor A. Sturm -
All Rights Reserved






Admitted to Practice:
U.S. District Court, Southern District of Texas April 1974
Fifth Circuit Court of Appeals March 1975
U.S. District Court - Eastern District of Texas March 1985
Member:
State Bar of Texas since 1972


Texas Criminal Defense Lawyers Association

Ft. Bend County Bar Association
Education:
The University of Texas, Austin, Texas 1965
The University of Houston Bates College of Law 1972
Strengths:
Experienced in a wide range of law cases with a focus on criminal defense
Excellent judgment and analytical decision making ability
Outstanding problem solving, interpersonal, and negotiating skills
Translates complicated solutions into lay terms for decision making

Member since 1975 - Victor A. Sturm