STURM LAW FIRM PRACTICE OVERVIEW





Victor A. Sturm is the proud owner and solo practitioner of his professional corporation. His experience in civil and criminal litigation spans over 30 years and thousands of cases. Pearland Attorney Sturm has extensive trial experience, and is candid with his clients about possible outcomes.
As a sole practitioner Sturm has worked with many individuals and small businesses for whom he has provided professional services from his firm's four areas of practice. Sturm has found that his clients' legal needs often require his expertise from two or more of these areas of practice. This is where Victor's broad and diverse legal experience becomes relevant and important.
Or call (281) 485-2011 for a free case evaluation
See Rating at Martindale.com
Highest rating in legal
ability & ethical standards
=
Victor A. Sturm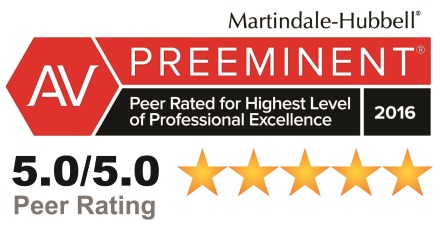 Send me a message about your situation on the form below and I will get back to you within 24 hours.
LET ME HANDLE YOUR LEGAL MATTER TODAY!
3.
I
will devise a strategy to
handle your case and get to
work taking care of it for you.

.
2.
I can post a bail bond for you
if you need to get out of jail.

.
1.
Contact me for a free review
of the facts of your case. I will
give you a quick assessment.
TAKE ACTION NOW - GET RESULTS!
WE OFFER ATTORNEY BAIL BOND SERVICES
Criminal defense lawyer Sturm offers bail bond services as a convenience for the clients he represents. If you are arrested in Pearland, Alvin, or anywhere else within Brazoria County, Victor can bond you out of jail and sign on as your defense lawyer at the same time. This can save you fees and the time and trouble of having to locate a bail bondsman.
The Law Firm of Victor A. Sturm, P.C. maintains its offices in Pearland, Texas. We serve cities throughout the greater Houston Metroplex and surrounding areas in Texas including Brazoria, Ft. Bend, Galveston and Harris Counties.
We do not treat cases as if they were a car on an assembly line. We are not cranking out cases in a legal mill. We are personalized. We are accessible. We are hands-on. We keep our practice small so we can be completely dedicated to giving our clients the very best representation. When you hire us you have direct access to Victor Sturm, not merely a law clerk, or a paralegal, or an answering service.
THE STURM LAW FIRM STAFF IS READY TO HELP YOU
Attorney Sturm is assisted by expert paralegal investigators who enable the research department at the firm to provide the critical background information needed to be fully prepared to represent you. Our services prior to trial are exceptional, and we never go in unprepared.
Victor Sturm's criminal defense experience in the courtroom will distinguish him from other counsel. He understands that going to court or being on trial for a criminal charge is a serious situation with grave implications for the future; and it is with this in mind that he guides your specific situation through the legal system.
Law Office of Victor A. Sturm
2420 Grand Boulevard
Pearland, Texas 77581
Phone: (281) 485-2011
Fax: (281) 485-5730
Copyright 2022 - Law Office of Victor A. Sturm -
All Rights Reserved