PEARLAND PERSONAL INJURY ATTORNEY





Personal Injury is one of the attorney Victor Sturm's main areas of practice. With diverse experience across hundreds of different types of personal injury cases, Sturm knows Texas Injury Law inside and out.
Choosing the right personal injury lawyer is a very personal decision. We are confident that the Sturm law firm is the right choice, but we want you to make that decision after you've had the chance to research us, talk with us, and get a real sense of who we are. We have proven experience in all types of personal injury cases, including car and 18-wheeler accidents, medical malpractice, work injuries, wrongful deaths, and more.
Or call (281) 485-2011 for a free case evaluation
See Rating at Martindale.com
Highest rating in legal
ability & ethical standards
=
Victor A. Sturm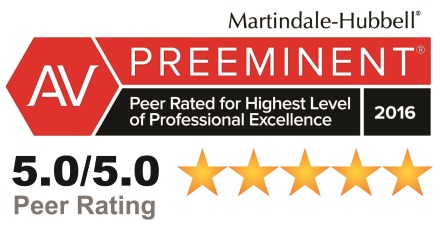 Send me a message about your situation on the form below and I will get back to you within 24 hours.
LET ME HANDLE YOUR LEGAL MATTER TODAY!
3.
I
will devise a strategy to
handle your case and get to
work taking care of it for you.

.
2.
I will contract with you at no
out of pocket cost to you.
1.
Contact me for a free review
of the facts of your case. I will
give you a quick assessment.
TAKE ACTION NOW - GET RESULTS!
ABSOLUTELY NO OUT-OF-POCKET COST TO YOU
All Personal Injury cases are taken by Pearland Personal Injury Attorney Victor Sturm on a contingency fee basis. That means he will tenaciously seek monetary compensation for your injuries at no cost to you. Upon our success at trial, or upon negotiation of a settlement on your behalf, Sturm is paid a percentage of those proceeds. If no recovery is made on your behalf, you owe the Sturm Law Firm absolutely nothing.
WE OFFER FREE LEGAL CONSULTATION
The Sturm Law Firm offers you a free personal injury consultation. Absolutely free. No hidden costs. No agenda. You speak directly with Victor Sturm either over the telephone, at your home, at our office, or even at your hospital bed if your injuries have left you confined.
The Sturm law Firm staff knows there are many obstacles that must be overcome in order to recover the monetary damages you rightly deserve. Therefore, it is vitally important to have an experienced lawyer like Victor Sturm who will fight aggressively to get you the compensation you deserve. The Sturm Law Firm gets in the trenches and starts fighting for you immediately. If you have been injured, you may be entitled to monetary compensation and Pearland personal Injury Lawyer Victor Sturm can help you get it.
GET WHAT YOU ARE ENTITLED TO UNDER TEXAS LAW
Pearland personal injury attorney Victor Sturm realizes that injuries can occur in countless ways. Texas Law provides that you may be entitled to receive monetary compensation if you are injured by:
Automobile Accidents
Motorcycle Accidents
Truck Accidents
Recreational/Boat Accidents
Slip and fall/Trip and fall
Dog bites
Medical Malpractice
Police Misconduct/Excessive Force
Law Office of Victor A. Sturm
2420 Grand Boulevard
Pearland, Texas 77581
Phone: (281) 485-2011
Fax: (281) 485-5730
Copyright 2023 - Law Office of Victor A. Sturm -
All Rights Reserved