PEARLAND DRUG DEFENSE LAWYER






A lot is at stake if you or someone you know has been arrested for any drug crime in Texas. Even simple drug possession may mean that you will face felony charges and the reality of imprisonment in state prison, along with consequences that will affect your employment, your reputation and your future.
Whether you're currently under investigation for a drug crime or have already been arrested, it's important to retain criminal defense representation from a skilled attorney like Victor Sturm. Texas has some of the strictest drug laws in the nation, and the police and prosecutors involved in your case are not going to let you off easy. In fact, the prosecuting attorneys are going to come after you aggressively, so you need a strong defense.
Or call (281) 485-2011 for a free case evaluation
See Rating at Martindale.com
Highest rating in legal
ability & ethical standards
=
Victor A. Sturm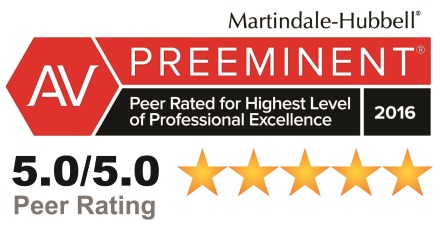 Send me a message about your situation on the form below and I will get back to you within 24 hours.
LET ME HANDLE YOUR LEGAL MATTER TODAY!
3.
I
will devise a strategy to
handle your case and get to
work taking care of it for you.

.
2.
I can post a bail bond for you
if you need to get out of jail.

.
1.
Contact me for a free review
of the facts of your case. I will
give you a quick assessment.
TAKE ACTION NOW - GET RESULTS!
FIGHT FOR YOUR REPUTATION AND FREEDOM
In the video below drug defense attorney Sturm reveals how local and state authorities make their case against you when you are charged with marijuana and other drug crimes:
Even a misdemeanor marijuana offense conviction can cause serious problems when seeking a job if your potential employer does a background check. You will also be treated as a "repeat drug offender" if you should ever be arrested again on any drug-related charge. In more serious offenses such as when you are found to be in possession of any controlled substance above a threshold amount, it will be assumed that you intended to traffic the drugs, and you will face a felony charge of possession with intent.
With over 30 years of drug case legal experience, drug crimes attorney Victor Sturm is well-qualified to defend you in court, and to construct a compelling defense case to fight for you, your future and your freedom. If you have been charged with a drug crime in Texas, call the Law Office of Victor Sturm immediately to schedule a free consultation on the charges made against you.
A DRUG CRIME CONVICTION CAN RUIN YOUR LIFE
"Drug crimes" include a number of specific criminal offenses related to substances that are controlled by state or Federal law and may involve marijuana, illegal narcotics such as cocaine or heroin, as well as prescription drugs like Vicodin or OxyContin.
Regardless of what type of drug charges you're facing, you can trust the Sturm Law Firm to provide you with skill, personal attention, unwavering dedication, and uncompromising defense throughout the criminal process. We handle drug charges for clients throughout the greater Houston Metroplex area from our offices in Pearland and accept all types of drug crimes cases, including those involving:
Drug Possession

Marijuana Charges

Grow House Offenses

Possession with Intent

Drug Manufacturing

Drug Trafficking

Drug Paraphernalia

Drug Cultivation

Drug Distribution

Prescription Fraud

Smuggling
Law Office of Victor A. Sturm
2420 Grand Boulevard
Pearland, Texas 77581
Phone: (281) 485-2011
Fax: (281) 485-5730
Copyright 2023 - Law Office of Victor A. Sturm -
All Rights Reserved