BRAZORIA COUNTY DWI DEFENSE LAWYER




If you or a loved one have been arrested for a DWI in Brazoria County, Texas while driving a car, motorcycle, boat, jet-ski, basically anything that rolls on wheels or floats, you need a lawyer who can protect your rights and make sure you're treated fairly.
Victor Sturm is a Brazoria County DWI lawyer committed to providing timely, aggressive, and superior legal representation for individuals accused of criminal and alcohol related offenses. He is a highly experienced DWI and criminal defense litigate, having personally handled hundreds of alcohol and drug related driving offenses. Sturm is also a bail bond lawyer who can bond his clients out of jail in Brazoria County.
Or call (281) 485-2011 for a free case evaluation
See Rating at Martindale.com
Highest rating in legal
ability & ethical standards
=
Victor A. Sturm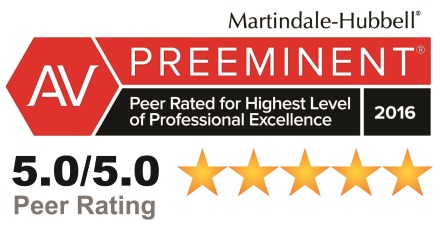 Send me a message about your situation on the form below and I will get back to you within 24 hours.
LET ME HANDLE YOUR LEGAL MATTER TODAY!
3.
I
will devise a strategy to
handle your case and get to
work taking care of it for you.

.
2.
I can post a bail bond for you
if you need to get out of jail.

.
1.
Contact me for a free review
of the facts of your case. I will
give you a quick assessment.
TAKE ACTION NOW - GET RESULTS!
VICTOR STURM - AN EXPERIENCED DWI LAWYER
Whatever the criminal charges made against you or your loved ones, Victor Sturm can fight them for you.
In the video below DWI attorney Sturm talks about the criminal and civil charges the State will bring against you, and how to avoid automatic license suspension:
Victor's experience in research, case preparation, litigation, trial work, and his ongoing DWI training, helps him prepare the best case for you. You need a DWI defense attorney on your side who knows the drunk driving laws of Texas and has been successful in getting results.
At the Sturm law Firm we understand that people accused of a DWI crime are worried about their freedom, their employment, their privilege to drive, and their future. We know people need quick and clear answers to their legal questions. If you have been charged with DWI, call the Law Office of Victor Sturm immediately to schedule a free initial consultation.
DON'T LET A TEXAS DWI CONVICTION RUIN YOUR LIFE
Drunk driving is a general term often used to describe the act of driving under the influence of alcohol. But driving under the influence of prescription drugs can also lead to a DWI arrest. Many prescriptions drugs are considered to be controlled substances.
In Brazoria County you may be convicted for DWI for driving while under the influence of such controlled substances even though they were legally prescribed by a doctor. DWI is a serious crime in Texas, and if your case goes the wrong way, a conviction may result in a number of different penalties such as:
DWI - 1st Offense:
Driver's license suspension for 90 days to 1 year
72 hours to 180 days in jail
Up to $2,000 fine
DWI - 2nd Offense:
Driver's license suspension for 180 days to 2 years
30 days to 1 year in jail
Up to $4,000 fine
DWI - 3rd Offense:
Driver's license suspension for 180 days to 2 years
2-10 years in penitentiary
Up to $10,000 fine
Law Office of Victor A. Sturm
2420 Grand Boulevard
Pearland, Texas 77581
Phone: (281) 485-2011
Fax: (281) 485-5730
Copyright 2023 - Law Office of Victor A. Sturm -
All Rights Reserved