PEARLAND ASSAULT DEFENSE LAWYER





One bar fight or incident of domestic violence can negatively affect you for the rest of your life. If you are convicted, you will end up with a permanent criminal record that can keep you from getting a good job or even renting an apartment.
Depending on the circumstances and whether or not you were carrying a weapon, assault charges can be misdemeanor or felony. When you have been accused of an assault charge, very often what you need most from a defense lawyer is someone who can untangle the mess and find a solution that avoids significant penalties and a criminal record. Assault and battery defense lawyer Victor Sturm is laser focused on this outcome and works diligently and skillfully to bring it about.
Or call (281) 485-2011 for a free case evaluation
See Rating at Martindale.com
Highest rating in legal
ability & ethical standards
=
Victor A. Sturm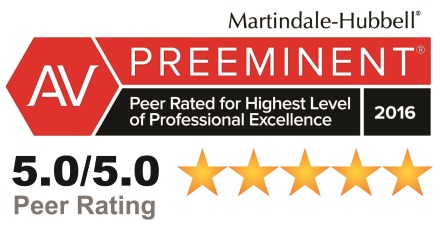 Send me a message about your situation on the form below and I will get back to you within 24 hours.
LET ME HANDLE YOUR LEGAL MATTER TODAY!
3.
I
will devise a strategy to
handle your case and get to
work taking care of it for you.

.
2.
I can post a bail bond for you
if you need to get out of jail.

.
1.
Contact me for a free review
of the facts of your case. I will
give you a quick assessment.
TAKE ACTION NOW - GET RESULTS!
AN EXPERIENCED ASSAULT ATTORNEY MATTERS
Whatever the criminal charges made against you or your loved ones, Victor Sturm can fight them for you.
At the Sturm Law Firm, we do everything possible to keep you from getting a conviction that will harm literally all areas of your life; your carreer, your credit, your reputation, and more.
We aggressively represent clients charged with all types of violent crimes, including:
Assault and aggravated assault (the charge of aggravated assault usually refers to the threat of serious bodily injury)
Domestic violence
Assault by threat or contact
Bodily injury
Battery
Murder and manslaughter
In the video below Pearland assauly attorney Sturm discusses the rights you will lose if you are convicted of assault or family violence:
For more than three decades, the Sturm law Firm has built its reputation on the foundation of dependable criminal defense counsel and real results. Call today for a free consultation and find out how we can put our experience and resources behind your criminal case.
In Texas assault is defined as the threat or attempt of violence against another person, with the apparent ability to carry out the threat, therefore causing reasonable fear in the victim. Assault is distinguished from battery in that it does not involve the actual carrying out of the threat or attempt. Battery involves striking or touching another person, intentionally and against the victim's will. Often assault and battery charges are grouped together and used interchangeably in common use.
Self defense, mistaken identity and lack of physical evidence are all means to successfully defend assault and battery charges. Victor Sturm and his staff will thoroughly review the circumstances of your arrest to determine exactly how to best defend your case. Law enforcement may have illegally entered your premises or collected evidence in a manner which violates your rights.
As an experienced assault defense lawyer, Sturm will use this and any other information, evidence or testimony in order to weaken and destroy the prosecution's case against you.
THE RIGHT DEFENSE STRATEGY FOR YOU IS KEY
If you are accused of a first time violent offense, then Sturm can help you fight to keep your record clean and take advantage of the options and leniency that may be available. If you are facing a charge as a repeat offender, then he will work to keep you out of jail and challenge the typically aggressive prosecution that seeks conviction and maximum penalties.
All too often, people charged with assault do not act quickly enough to hire an attorney who can build a strong defense for them. An experienced and skilled assault defense attorney can pull apart a weak case against you and present a solid defense to the court early, when it matters most.
Law Office of Victor A. Sturm
2420 Grand Boulevard
Pearland, Texas 77581
Phone: (281) 485-2011
Fax: (281) 485-5730
Copyright 2023 - Law Office of Victor A. Sturm -
All Rights Reserved